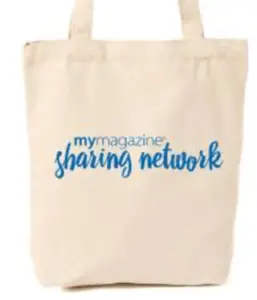 Make your shopping more earth friendly by grabbing this FREE MyMagazine Tote Bag for Kroger Members!! 
If you're interested, just start an account with a Kroger or Kroger affiliate store – click sign up, then in your account accept the "MyMagazine Sharing Network Mission". This offer is for the first 10,000 people who sign up, so act quickly!
Note: You'll need to create an account and provide your Kroger shoppers number (or alternate ID) from the Kroger family of stores. No Shopper's Card? Just click here.