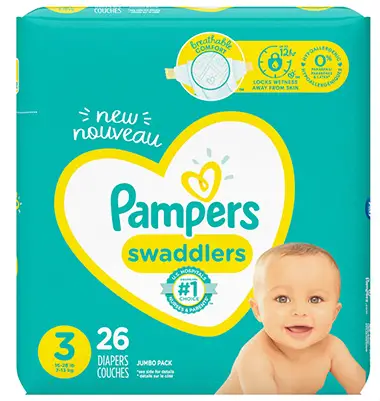 Have you got a baby or toddler still in diapers? If so, you know a mom can never have enough diapers! Be sure to take advantage of this awesome free sample of Pampers Swaddlers Diapers!
Instructions:
To get your free diaper sample, visit the official Pampers website.
Click the Get the Sample button.
Fill in the form with your contact info, child's birth date or your due date, and a password (to create an account).
Check the box if you want to receive emails from Pampers.
Click Create Profile, and your free sample is on its way!
Pampers has been producing quality diapers that are both comfortable and safe since 1961. In 2018, the company launched its fragrance-free Pampers Pure diaper, which doesn't contain chlorine bleaching, parabens, lotion, natural rubber latex, or other allergens.