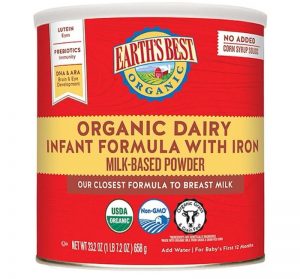 Have you spent sleepless hours because your little one has a sensitive tummy and can't rest? You need to try Earth's Best formula – it can be a real game-changer! Earth's best has several formulas that make digestion easier. The company occasionally offers free samples of its organic formula, so don't miss out!
Instructions:
Check this page regularly for free organic formula samples and coupons.
Earth's Best Best Organic Formula is made of the purest organic and natural ingredients. Earth's Best has the answer with Dairy, Sensitivity, Non-GMO Soy Plant Based, Gentle with Iron, and Non-DHA formulas if you have a baby with a sensitive tummy. The company also sells organic drinks, yogurt, protein pouches, snacks, and frozen foods for toddlers.