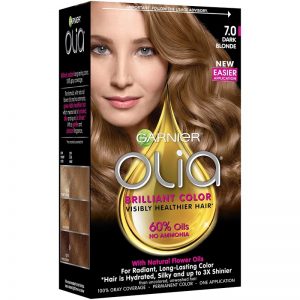 No matter what the color – black, brown, blonde, or even denim – you will love this free (after rebate) pack of Garnier Olia Hair Color. If you aren't sure what color you want, try Garner's Hair Color Virtual Try On!
Head to your local Walmart, Kroger, Target, Albertsons, Walgreens, CVS, Rite Aid, Publix, HEB, Meijer, or Wakefern to purchase your Garnier Olia Hair Color.
Within a week of purchase, visit the Garnier website.
Click Submit Here.
Enter your phone number and click Submit.
You will receive a text from Garnier with a link to upload and submit a photo of your receipt.
Verification may take up to 48 hours.
No matter what your hair color needs are – Nurishing Color Creme, Ultra Color, Ultra Coverage, Color Reviver – Garnier has a color pack for you!