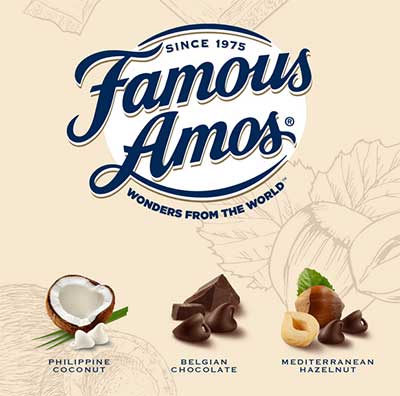 Famous Amos cookies are bite-sized pieces of cookie heaven. So, you will want to jump at the chance to win a Famous Amos cookie kit! The kit contains three packs of Famous Amos cookies, a candle, a pack of coffee, and a tube of lip balm. But hurry – the sweepstakes ends November 10, 2021.
Instructions:
To enter, visit the Famous Amos Cookie Kits From Fooji Sweepstakes website.
Pick your three adventure items and click Next.
Enter your address and click Save and continue. Enter your name, email, and phone number, and click Order Now.
Cross your fingers and wait to see if you've won!
Wally Amos began making Famous Amos cookies in 1975 in Los Angeles at a small bakery on Sunset Boulevard.
Related Free Cookie Samples