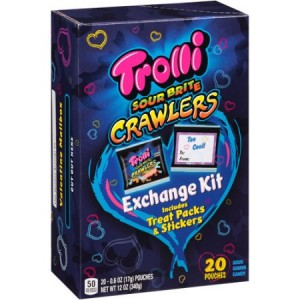 Here's a great chance to grab FREE Trolli Sour Brite Crawlers at Walmart!!
Your kids will love these delicious gummi worms, so don't hesitate! This great sample offer is available at select Walmart locations so be sure your local store has them. Free samples are available while supplies last, so act fast! Here's how:
Download the Freeosk Mobile App and scan it at a participating Walmart store from December 17 to try your FREE sample! Text FREEME to 313131 OR scan your Freeosk mobile app to get your sample.
Here's how to use the Freeosk app at Walmart:
Download the Freeosk app for Android or iPhone
Scan the app at the Freeosk
Enjoy a new free sample every week!