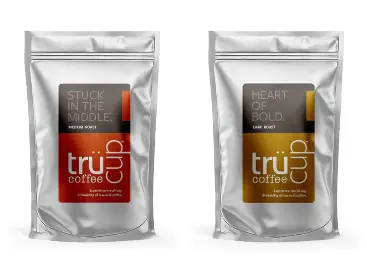 If you find coffee often gives you heartburn, you need to hurry over for this free sample of Tru Cup coffee. There are two types of samples available: the drip grind sample for those with traditional coffee makers or a single cup sample for those with a K-cup type coffee maker.
Instructions:
Head over to the Tru Cup sample page.
Select your desired sample by clicking on the Order Now button.
Add the sample to your cart, enter your name and shipping information, and checkout. You get free shipping for this sample.
Tru Cup has been serving delicious coffee since 2011 and uses a natural method to remove the acids. There are five fabulous roasts: Born to be Mild (light roast), Stuck in the Middle (medium roast), Heart of Bold (bold roast), Dark as Night – (french roast), and You've Got a Blend (espresso blend).