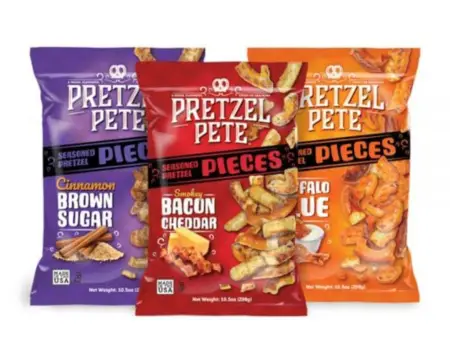 If you love pretzels, you will love this Pretzel Pete sample! These pretzel pieces come in sweet and savory flavors: buffalo blue, cinnamon brown, and smokey bacon cheddar.
Instructions:
If you have never been to TryProducts, you will need to register here. If you have previously registered, enter your log in information.
Visit the TryProducts page and click the Apply to Try button.
Answer a couple of questions about products, and if you qualify for these free pretzel pieces bags, you will be notified by email.
Pretzel Pete has a fantastic product line of mini twists, nuggets, and broken pieces. Cheddar and ale, garlic parmesan, honey mustard, and even margarita pretzels are favorites of this family-owned company. These tasty snacks are non-GMO and made in a facility free of peanuts and tree nuts.