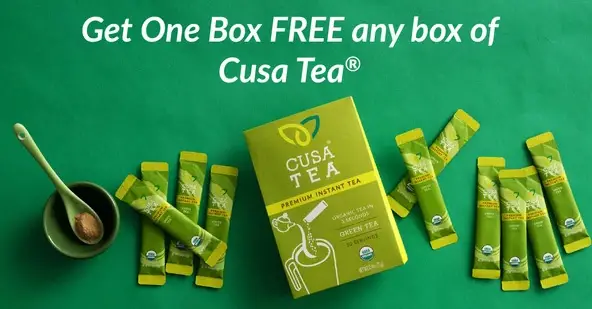 Hey Tea lovers! This fantastic offer is for you! For a limited time, you can redeem a coupon for a free box of Cusa Tea.
Instructions on how to redeem the free offer.
To redeem offer simply visit their site here to download the coupon. This coupon expires on 3/31/2020. There is a link on their page to locate a store near you.
If you cant get to one of their stores you can request free sample packs online via their website, but unfortunately, they charge a small shipping and handling fee of $2.95.
For more tea samples like this, be sure to check out our free tea sample product page here!