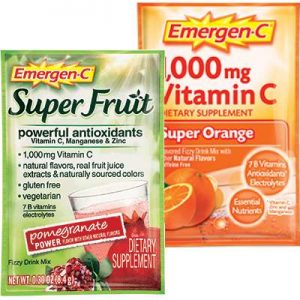 If you haven't tried Emergen-C, now is your chance to get some free Emergen-C samples by mail! Emergen-C is a great way to get in your daily Vitamin C! I love this product, it tastes great and is easy to consume!
Instructions on how to redeem the free offer.
Simply fill out the form located on their website here.  You should receive sample packs in the mail in a few weeks. You'll also receive their new Emergen-C Protein Fuel & Superfoods sample, which is great if you haven't tried it!