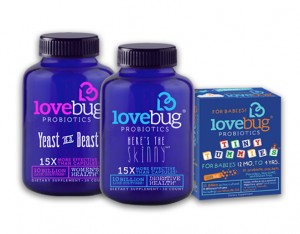 Here's how you can get FREE LoveBug Probiotics Tiny Tummies!!
This is an offer for Mom's meet ambassadors by invitation only. So if you're not already a member sign up here first. It's free, of course!
The sampling kit includes: LoveBug Probiotics Tiny Tummies for children 12 months to four years old to sample, coupons and informational handouts to share with your group, plus, additional LoveBug Probiotics gifts, just for you! Act quick and take advantage of this great offer!