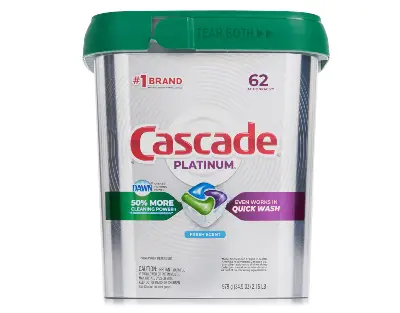 Cascade Platinum really gets those dirty dishes clean. Don't believe me? Hurry for this free sample from P&G to find out for yourself!
Instructions:
Visit the P&G website.
If you already have an account, click log in and enter your email and password.
If you don't have an account, create one by entering your first name, email address, and password.
Click Create Account.
Click Submit.
Enter your zip code, gender, and birth month/year.
Click Points Please.
Click Earn Points.
Click Get Started (or click the X to close the tour).
You should see the option to request your free sample.
Join the P&G rewards program to get great coupons and free samples of Proctor and Gamble products like DayQuil, Tide, Pampers, and Pantene. When you scan receipts for P&G products, you earn points that will earn you gift cards, sweepstake entries, or digital subscriptions.