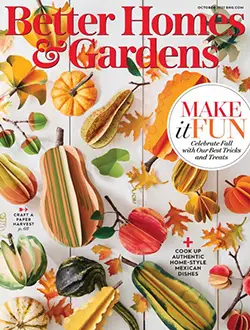 Sign up quickly because this one won't last long! It's a free, one-year subscription to Better Homes and Gardens Magazine. Articles cover everything from five must-have smart home features to the best all-in-one vacuum for your home.
Instructions:
Visit the Mercury Magazines website.
Enter your name, work email address, confirm the email address, and change country (if necessary), then click Next.
Enter the number of employees at your company, the industry in which you work, your job function, and job title, then click Next.
Select Better Homes and Gardens Magazine and click Continue.
Click continue to pass by select offers.
You will receive your first issue soon!
Better Homes and Gardens has been providing Americans with the best articles on cooking, crafts, gardening, decorating, living, and entertaining since 1922 and is one of the top four best selling magazines in the US.