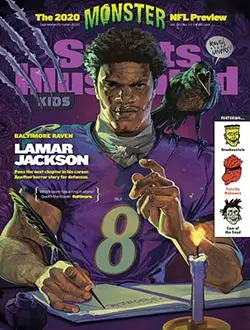 Do your kids love playing and watching sports, but maybe the adult version of Sports Illustrated is a bit much for them to read through? Then you definitely want to get this free subscription to the Sports Illustrated Kids magazine! It includes not only articles about sports, but also contests, games, trivia, and interactive sports cards.
Instructions:
Visit Mercury Magazines.
Enter your name, email address, and country, then click Next.
Enter the number of employees at your company, the industry in which you work, your job function, and job title, then click Next.
Select the magazine and click Continue.
Click continue to pass by select offers.
You should receive your first issue soon!
Sports Illustrated for Kids includes sports news wrapped with humor and fun activities for kids. They can get instructional tips from the pros and will definitely love the incredible action photography.