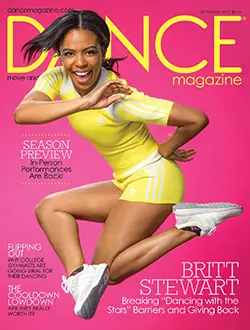 I am the first to admit that I have two left feet, but I love to watch others dance! I was excited to learn that Mercury Magazine is giving away a free one-year subscription to Dance Magazine!
Instructions:
Go to the Mercury Magazines website.
Fill out your name, work email, and confirm your work email. Change the country field if you are located outside the US. Click the Next button.
Select your company's size, industry, and your job function, then click the Next button.
Select Dance Magazine and click Continue. Your subscription ships in 4 – 6 weeks.
Dance Magazine was first published in 1927 and has covered everything from the Charleston and Jitterbug to disco and hip hop! It contains beautiful dance photography and articles like the future of dancing, Broadway news, and advice if you are seeking a career in dance.