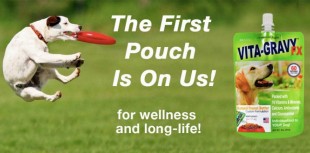 Pet owners, rejoice! We've got something great for your dogs: you can now get a FREE Sample of Delicious & Nutritious VitaGravy FX!
To take advantage of this offer, you'll only need to fill out a short form with your name and address information, and they will ship a sample right to your door.
Note: The offer is available ONLY on April 1, 2016 – and goes on as long as supplies last. Your free sample order will be fulfilled within 6 to 8 weeks. LIMIT ONE REQUEST PER HOUSEHOLD.