Want free Dove samples? You've come to the right place! Below you'll find the latest Dove freebie offers!
Finding quality products to nourish the body's largest organ can be an exhausting and daunting task. Everyone wants flawless, glowing, and healthy-looking skin at prices they can afford.
The Dove beauty brand began its legacy in 1957 with their Dove Beauty Bar (a white bar of soap), always priding itself on purity. Continuing with their clean agenda, they are progressing with climate change, providing customers with 100% recyclable plastics.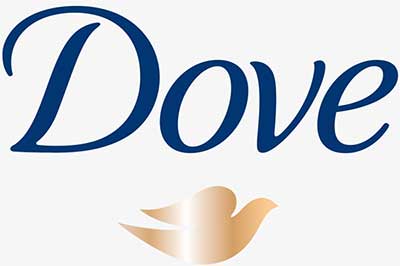 Today, Dove offers customers total-body care. Instead of being exclusive, Dove is inclusive. The Dove company wants to nurture the skin of every age and race. Regardless of sexual orientation, Dove has created a comfortable space for all to explore the integrity of their products.
Along with the traditional shampoo and conditioner, Dove's extensive hair care products include dry shampoo, hair masks, hair styling products, solutions for dandruff, damaged, dry and frizzy hair, volumizing hair products, and hair therapy. The Dove Amplified Texture line is designed for women with afros, curls, coils, accentuating women of color.
Latest Free Dove Samples by mail!
How to Get More Free Dove Samples
1. Visit Dove.com
On the Dove website, there are a few ways customers can sign up to receive product samples. The Dove and Baby Dove newsletter is available for sign-up. There is also a registration form where Dove may offer to send samples and special offers periodically.
2. Visit Your Local Grocery Store for Free Dove Samples
Local drugstores often give free samples of new Dove products when customers purchase older Dove merchandise at the register.
Checking grocery store circulars for coupons that offer free samples is another great way to try new and senior Dove products.
3. Search Magazines for Free Sample Coupons
Magazines catering to women—fashion and beauty magazines, magazines about family, parenting, and relationships—may have free sample Dove product coupons throughout their pages.
4. Host a Dove Esteem House Party to get free Dove samples!
You can host a Dove Esteem House Party to get free samples for you and your guest. You'll have to create an account and apply. But its only available in some states. Get more information here
5. Take the Dove One Shower Challenge.
Score some FREE Dove Body Wash Samples when you take the Dove One Shower Challenge.
Frequently Asked Questions
Are Dove products recyclable?
Dove states all of their bottles and caps are recyclable, depending on local recycling facilities being available.
Does Dove test products on animals?
Dove does not test their products on animals. PETA, the largest animal rights organization in the world, has certified Dove to be Cruelty-Free. Dove states they always use non-animal testing, and customers will be able to locate the famous PETA Cruelty-Free logo on their products.
Can I buy Dove online?
While the company website does not have a shopping feature, Dove suggests searching for the desired product on their website. Choose the size and click the icon, "Buy Online." From there, you can find the nearest location that carries your Dove product.
What is the Dove brand purpose?
The Dove brand is aware of the pressure women and young girls face to be "perfect." The Dove mission focuses on easing the anxiety surrounding body image and encourages self-esteem among women and those who want to improve care for themselves and each other.
Through the Dove Self-Esteem Project (DSEP), the company set out to improve the image young people have of themselves. Dove has even connected with psychologists to ensure their message is effectively translated to parents and mentors of young people regarding how to communicate the value of self to young people. DSEP was launched in 2004 and is steadily transforming the way the world recognizes physical beauty.
Dove aims to highlight the uniqueness of women from those with tattooed skin to burn victims and disfigurements. Dove is determined to redefine the way we think of beauty, which is why the company never features models, but ordinary women portrayed in their organic state.
Make sure you check out some more free skincare samples here.