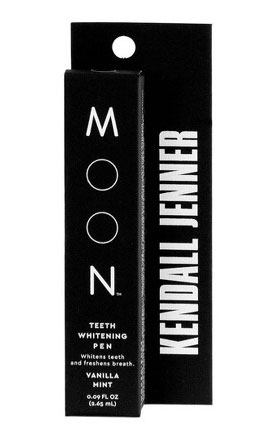 Moon Teeth Whitening Pen will help you create a quick brighter difference on your teeth by lasting whitening results in little as two weeks. Moon stands out for using better user-friendly ingredients like honeysuckle flower, strawberry, lavender, vanilla & mint. These ingredients whiten the teeth with great tasting flavors. Moon cares for you and the planet by leaving out parabens, SLS, SLES, and artificial flavors.
Do you want free teeth whitening pen? The Insiders campaign is where you can try your luck by applying for the new Kendall Jenner′s Moon Teeth Whitening Pen. You, in exchange, share your opinion and results.
STEPS TO GET A FREE MOON TEETH WHITENING PEN
• Visit this link and apply
• You will get an Elixir III Moon Teeth Whitening Pen by Kendall Jenner if selected among winners (Rebate of $10)
• You will get a request to complete a survey by sharing your feedback at the close of the campaign. The response provides an insight on how you used the products, aspects you enjoyed, and things you feel needs improvement.