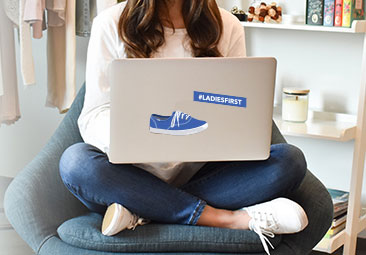 Keds is offering its free sticker pack again. The pack includes fun stickers of a pair of Keds and a #ladiesfirst sticker. When you visit the website, you can also get 10% off on your first purchase.
Instructions:
To get your free sticker pack, visit the Keds website.
Fill out the form (first name, last name, email, address, and confirm you are at least 13 years of age) and press the Submit button.
The sticker pack should arrive within 6 – 8 weeks.
Keds was founded in 1916 and, since then, has been providing top-quality canvas shoes for women, men, and children. Originally to be titled "Peds" after the Latin word for feet, the company eventually went with the name Keds and has become synonymous with great, comfortable shoes.