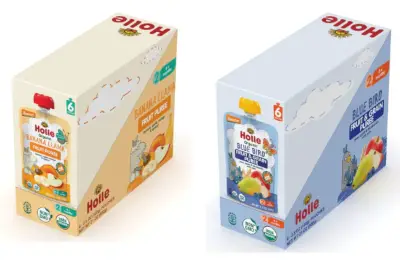 Let's face it – you want the best for your baby, but babies are fussy and can't really tell you what they like. You only know whether they eat something or not. Why spend money to see if they like a snack if you can get a free sample first? This free sample includes two boxes of Holle Bio Organic pouches gives you that opportunity!
Instructions:
Visit the Holle website.
Choose two boxes – any flavor.
Go to your shopping cart and checkout.
Be sure to use the code BACKTOSCHOOL to get this freebie.
Toddlers older than 6 months will love these Holle Bio Organic pouches! Flavors include banana llama (fruit puree), blue bird (fruit and grain puree), carrot cat (fruit and veggie puree), panda peach (fruit and grain puree), veggie bunny (veggie puree), and zebra beet (fruit and veggie puree).