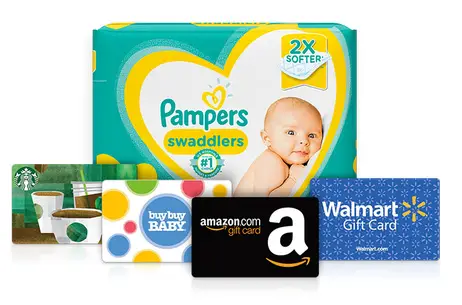 Your baby needs diapers, so why not earn baby rewards (including free baby wipes) with the Pampers or Huggies app?
Pampers Instructions:
Visit the Pampers website to download the Pampers Club app to your phone.
Immediately get $30 off Pampers Ergo-baby products with a purchase of $60 or more. Scan receipts for diapers and wipes and get rewarded!
Get a $5 Amazon gift card when you make your first three scans.
Huggies Instructions:
Visit the Huggies website to download the Fetch app to your phone.
Open the Fetch app and take a picture of your receipt that includes Huggies, Pull-Ups, Goodnites, and other purchases.
Once you reach a milestone, you will get Huggies rewards and you can redeem your Fetch points for gift certificates.
Want More Free Baby Products Samples? Make sure to check out our 2022 free baby product sample list!