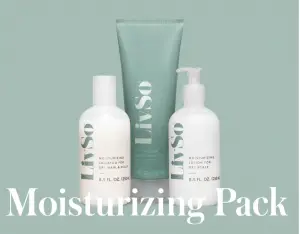 Treat yourself with a FREE Sample Pack of LivSo Hair Care!!
This sample offer includes LivSo Moisturizing Shampoo, Moisturizing Conditioner, and Moisturizing Lotion too.
If you're interested, simply scroll down until you see "TRY A FREE SAMPLE!" show up in the lower left corner of the screen. Just click on that link and the sample pack will be added to your cart. Click "Checkout," then enter your information and complete the checkout process. Shipping is free, too.