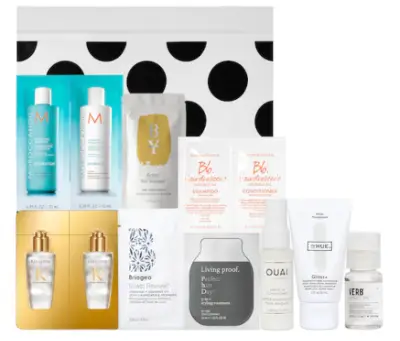 Ladies, are you always looking for new hair products, but you can't buy one of everything? That's when you head to Sephora to see if they have any free hair product samples! You can get up to two free samples with each order.
Instructions:
Head to the Sephora free beauty samples webpage.
See if it has any hair product samples. When you place an order, you receive up to two free samples.
Just pay for your item, and your free samples will be headed your way!
Sephora has the hair product for you, no matter what you need! They have products for thinning hair, frizzy hair, dry hair, gray hair, and curly hair. Sephora also has hair oil for hydration, styling creme, hair fragrance mist, texture spray, protectant mist, leave in conditioner, and moisturizing cream.