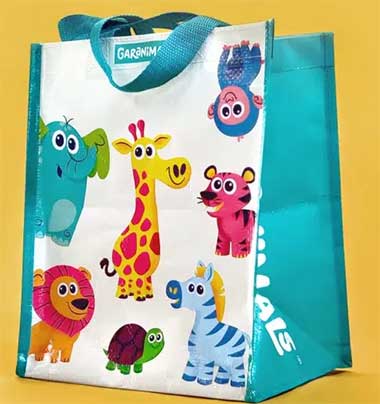 Who doesn't love a free tote? This durable plastic tote is great for carrying everything, including diapers, clothing, bottles, and toys! And, your little one is going to love the colorful animals on the outside.
Instructions:
To get your free Garanimals tote, visit the their web page and scroll down to the Join the Pack area.
Click the Sign Up button, enter your name and email address, and click the Subscribe button! You will also receive fun actives, exclusives, and free gifts when you sign up.
Garanimals has been a trusted brand of children's clothing since 1972. The clothing is mix and match and ready to take on even the toughest wear, from newborns to 5T. Since 2008, this fun yet affordable collection has been sold exclusively at Walmart.