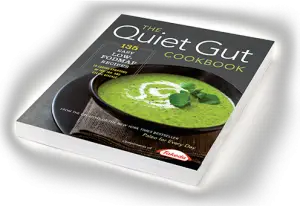 Like cooking? How about eating healthy? You can now get a FREE Copy of The Quiet Gut Cookbook!
All you need to do to get your own cookbook is fill out the brief form with your name and address information, then answer the couple multiple-choice questions below about your health. That's it! They'll mail the book to you.
Note: Limit of one copy per household. Cookbook available while supplies last.