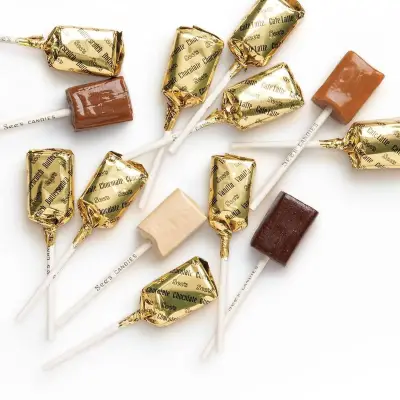 If you are near a See's Candies store on July 20th (cause that's National Lollypop Day!), stop by to ask for a free lollypop offer! And, if you need more than one lollypop, you can get more at a 20% discount on a box through July 23rd.
Instructions:
For your free lollypop sample, use this Store Locator to find your local See's Candies store.
Visit the See's Candies store on July 20th and ask for your free sample.
See's Candies has been making delicious sweets since 1921. Lollypop flavors include cinnamon, vanilla, butterscotch, chocolate, cafe latte, and root beer. Lollypops are available in full size and little pop sizes. And they also have sugar-free options!