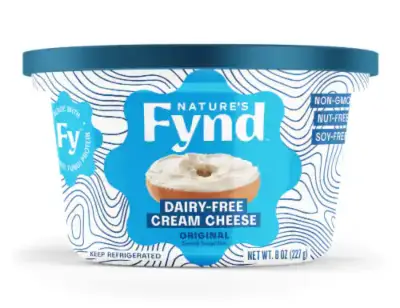 A lot of people love cream cheese, but can't do the dairy. Now you can try a sample of Nature's Fynd Dairy-Free Cream Cheese!
Instructions:
For a chance to get this free sample, visit the Social Nature website.
Log in or register (it just takes a few minutes and you'll be eligible for more freebies).
Click Want It, fill out the short survey, then press the Submit button. You may find out if you are chosen immediately, or they may contact you later through email.
If chosen for this freebie, you will receive a voucher valued at up to $6.99 for an 8 ounce sample.
Nature's Fynd cream cheese is 100% dairy free because it contains the Fy protein. Fy, short for fusarium strain flavolapis, is a microbe. The co-founders of Fynd developed a new fermentation process that requires no soil, rain, or sun.