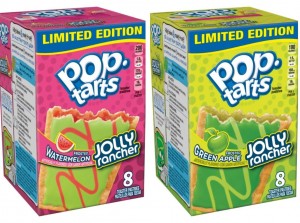 Snack time! Here's how you can try a FREE Sample of Jolly Rancher Pop-Tarts!!
Yes, Jolly Rancher Pop-Tarts are now a thing! Seriously! Try them yourself, by simply signing up or signing in.
*Please note, their site is loading slow right now so it may take some time to get this offer. If you can't load it at this second, be sure to check back momentarily.
This offer has expired