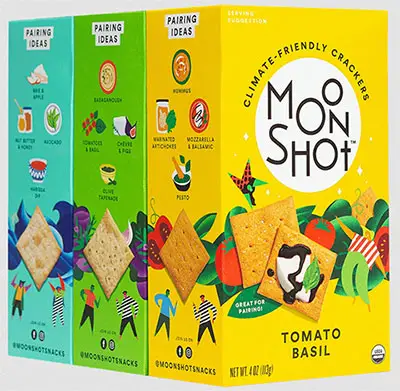 Moonshots is so confident you will love their crackers that they will give you the first free box! All you need to do is purchase a box, upload a picture of your receipt, and they will reimburse you for the cost.
INSTRUCTIONS:
Purchase a box of Moonshot crackers. If you are unsure where they are sold, check out this Store Locator.
Head on over to this Moonshot page.
Enter your email to have them send you the rebate link, or enter your phone number, and they will text the rebate link.
Click the link and upload a photo of your receipt to get reimbursed through Venmo or PayPal.
Moonshot Crackers are no guilt, plant-based, and climate-friendly squares of deliciousness. Favors include sourdough sea salt, rosemary garlic, and marghertia pizza.