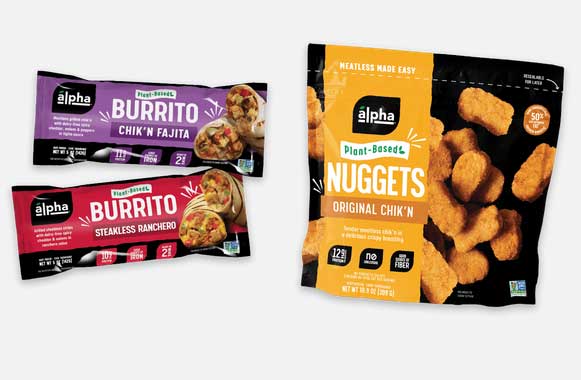 Hey penny pinchers and savvy savers! Get your free Alpha Foods coupon today! Join in on the fun with this new promotion to share the tastiness of plant-based meals with a meat-eating world. Here's how to get your savings.
1. Click the link here to visit the Alpha Foods page.
2. Enter your email and answer a few simple questions.
Alpha Foods prides itself on providing high-quality, plant-based, vegan-friendly foods. Featuring a wide range of foods from breakfast sandwiches to tamales and so much more, Alpha Foods is a leader in the plant-based food market. Many of their products can be found at supermarkets nationwide or by visiting the Alpha Foods website. Check them out and discover the hidden vegan in you today!
This offer has expired.