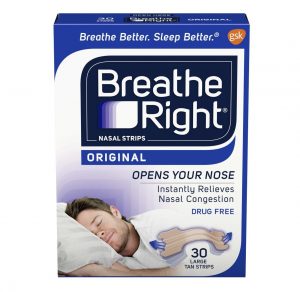 Try out a FREE Breathe Right 2 Strips Sample!  
Nasal congestion keeping you up at night? Need help to stop snoring? Simply want to sleep better. Breathe Right nasal strips will help you get the relief you need!
These strips have been clinically proven to give you the relief from nasal congestion that you need. Sensitive skin? Breathe Right's Extra Strength Clear is made to be easy to move. It's gentle enough for both children and adults.
See for yourself. Fill out the form with your name and mailing address. A sample pack will be delivered to your mailbox in one to two weeks. Say goodnight with Breathe Right.