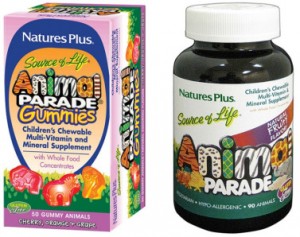 Parents, listen up! Here's how you can get FREE Animal Parade Gummies and Children's Chewable Multi Samples!!
If you're interested in this great vitamin product for your kids, simply click the links below then click the "Free Sample" tab. You'll have to fill out your name and address information, but that's it!
You have to allow 6-8 weeks for FREE samples to arrive by mail or check your email for free coupons.