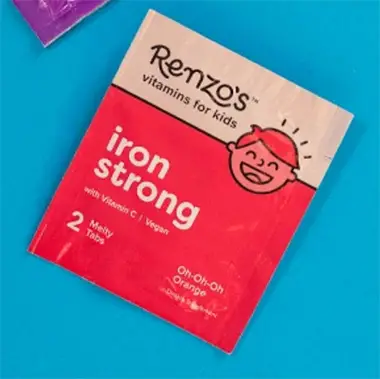 Nothing is more important than the health of our children! For a limited time, you can try some samples of Renzo's Multi-Vitamins for Kids! Renzo's Multi-Vitamins for Kids are made with zero-sugar and they are easy to consume since they melt in your mouth.
Instructions on how to redeem the free offer.
Simply visit their website here, then click on the button that says "Get Samples!" You'll have to enter your email address and then they will send you a link which will take you to a form where you will be able to enter your shipping information.
You'll receive a starter pack in the mail in a few weeks. Each Starter Pack includes 2 Melty Tabs of each vitamin: Picky Eater Multi, Iron Strong, Bright & Brainy B6, and Dynamite D3.
For more free samples of Vitamins make sure to check out our free sample vitamin page here.