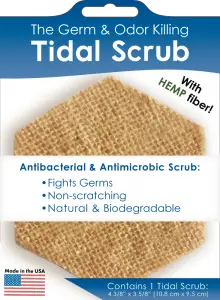 Raise your kitchen game by grabbing this FREE Tidal Scrub Sponge!
This all natural hemp fiber product will work great in your home. To get yours, simply sign up and get 1 friend to do the same. They'll ship the scrub right to your door.
Note: you can get 2 friends for 2 sponges, and 10 friends for a years supply! Please Feel free to post your links in the comments so everyone can get a sponge.
This offer has expired.