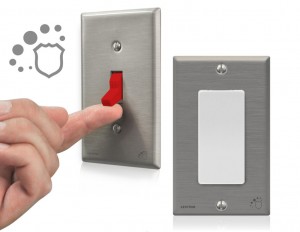 Stay germ free by taking advantage of this offer for a FREE Leviton Antimicrobial Treated Switch & Wallplate!!
This wallplate is a great way to protect your loved ones all year long. This great offer is for the first 200 people who enter ONLY, so be sure to fill out the brief form with your name and address information quickly!
Note: Your entry will automatically include a chance to win a $100 Leviton e-store gift card! There's no reason to miss it!