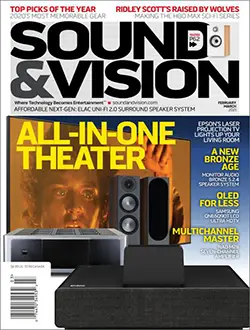 You will love this free one-year subscription to Sound & Vision if you love electronic entertainment. This magazine includes insight into the best in home theater, multimedia, video, and audio. Your home entertainment equipment will be the envy of your friends!
Instructions:
Head over to the Mercury Magazines website.
Enter name, work email, and confirm your work email. If you are outside the US, change the country field, then click the Next button.
Enter your company's size, industry, and job function, and click the Next button.
Check the Sound & Vision Magazine box and click Continue. Your subscription will ship in 4 – 6 weeks.
Sound & Vision's goal is to provide consumers with the best home theater, audio, video, and multimedia product knowledge in an ever changing field. From reviews to top picks, Sound & Vision walks you through everything you need to know.