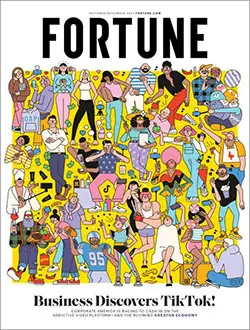 If you would like to learn more about big businesses, start here with this FREE, one-year subscription to FORTUNE Magazine! FORTUNE includes articles on how to protect your assets, how (and when) to buy a home, how millionaires reached that status, info about crypto, and power on Wall Street.
Instructions;
Head to the Mercury Magazines' website.
Please enter your name, work email, and confirm your work email. Change the country field if you are located outside the US, then click Next.
Specify your company's size, industry, and job function, then click the Next button.
Select Sound & Vision Magazine and click Continue. Your subscription ships in 4 – 6 weeks.
FORTUNE was founded in 1929 by Henry Luce. America had just been hit hard by the Great Depression, and Luce hoped to create "the Ideal Super-Class Magazine" for "wealthy and influential people."