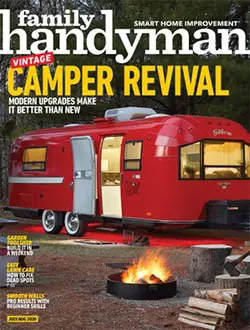 Say goodbye to hiring expensive handymen when you get this free, one-year subscription to Family Handyman Magazine. Want to learn how to build an Adirondack chair or learn how to clean a room air conditioner? Family Handyman Magazine has it all!
Instructions:
Visit Mercury Magazines.
Enter name, email address, confirm the email, then click Next.
Enter the number of employees at your company, the industry in which you work, your job function, and job title, then click Next.
Select the magazine and click Continue.
Click continue to pass by select offers.
You should receive your first issue soon!
Family Handyman Magazine takes those hard to do projects and makes them doable with detailed instructions. Get inspired to fix things around the house with articles like best well water testing kits, accent lighting ideas, best ways to unclog your toilet, and how to deep clean your grill.