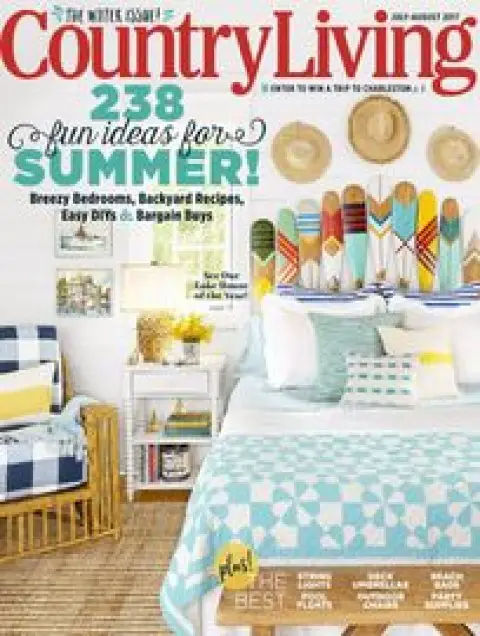 Do you love magazines with articles about food, decor, lifestyle, and do-it-yourself projects? Whether you just want to see what others are doing or you want decorating ideas for your own home, hurry to get this free two-year subscription to Country Living Lifestyle Magazine!
Instructions:
Head over to the Mercury Magazines website.
Enter your name, work email, confirm your work email. If you are outside the US, change the country field then click the Next button.
Enter your company's size, industry, and job function and click the Next button.
Check the Country Living Lifestyle Magazine box and click Continue. Your subscription ships in 4 – 6 weeks.
Country Living is all about ways to live the American country lifestyle. For 44 years, it has been publishing such articles as healthy after-school snacks, creating your dream beach bungalow, and gift ideas for teens.