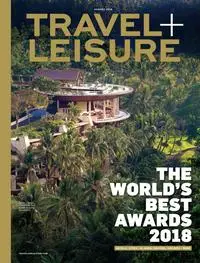 Times are still a bit tough and while some people aren't ready to travel yet, others are ready to get away! Mercury Magazine is offering a free digital issue of Travel + Leisure magazine to help you choose a vacation destination or at least begin looking at destinations to add to your bucket list.
Instructions:
Visit this Mercury Magazines webpage.
Fill out your name, work email, and confirm your work email. Change the country field if you are located outside the US, then enter your company size, industry, and job function.
Click Continue.
Select Travel + Leisure Magazine and click Continue.
Review the offers or click Skip to Checkout.
Fill out your mailing address and phone number and click Submit.
Click Continue.
Click Download Now to see your digital issue.
Travel + Leisure magazine has 4.8 million readers and has been published since 1937.