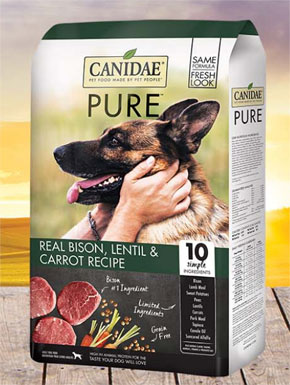 For a limited time score some Free Canidae Dog Food Samples!
Canidae Dog Food is a high quality dog food recommended by veterinarians!  This is a must-try your dogs will LOVE it!
To redeem this offer;
(1) Copy and paste this link to your web browser; https://www.canidae.com/sample-program-2-0/bskjnmsd/
(2) The link needs to be copied and pasted to your web browser in order for it to work, if it's expired please check back soon and we will also post an updated link when it's available again.