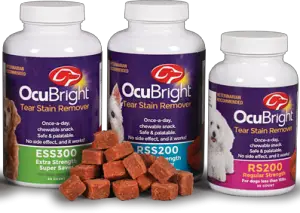 Dog owners, listen up! Now you can get a FREE Sample of OcuBright Tear Stain Remover for Dogs!!
If you've got a pooch at home, you might want to get in on this offer. It's easy: simply fill out the brief form with your name, address, and vet information, and they'll send a sample of OcuBright right to your door. It'll help keep your dog's face tear stain free!
Update: This offer is no longer available.