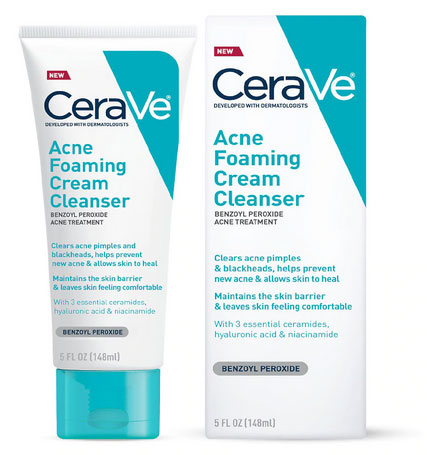 Looking for a solution to acne? Tired of trying product after product and being disappointed with the results? Don't worry – CeraVe is coming to your rescue with a free sample of their CeraVe Acne Foaming Cleanser. Now you can try before you buy and we're confident you will love the results.
CeraVe, a skincare line developed with dermatologists, uses the power of ceramides to heal and protect your skin. Ceramides help to strengthen your skin's natural barrier. This does wonders to keep out harmful irritants that cause acne.
There is one sample per person and/or household. Promotions last through December 31st, 2021 or while supplies last. Don't forget to come back and let us know what you think about CeraVe Acne Foaming Cleanser!