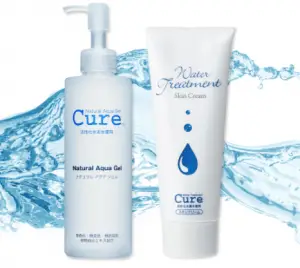 For a limited time Cure Aqua Gel is running a giveaway. As per their website you get to free samples -1x CURE NATURAL AQUA GEL and 1x CURE WATER TREATMENT.
To enter the giveaway, visit their site here, and fill out the request form.
"Natural Aqua Gel Cure is a remarkable skincare product. Cure is a fragrance-free, color-free and preservative-free product made from activated hydrogen water that prevents oxidation."
For other free samples of skincare be sure to check out our free lotion samples page here.