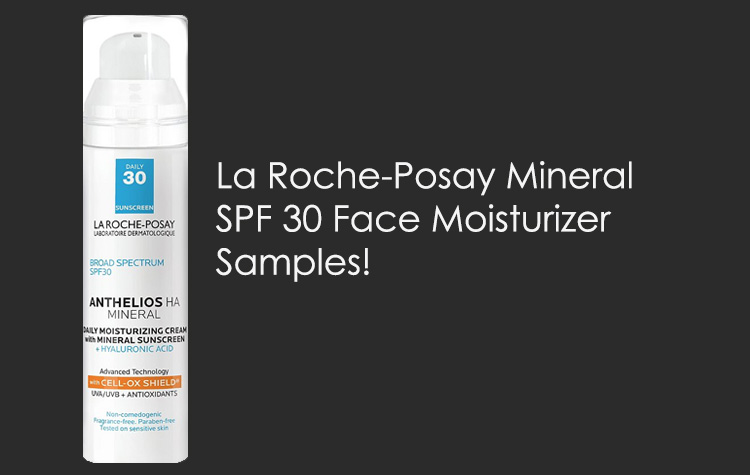 It is almost summer, and you may be worried about the sun's effects on your skin. But, you can enjoy the pool or beach while keeping your face protected with this free La Roche Posay Mineral SPF 30 face moisturizer sample!
Instructions:
To get your free facial moisturizer sample, visit the La Roche Posay website.
Fill in the form with your contact info, skin type, skin concerns, and birthday.
Click Submit, and you will receive your sample soon!
La Roche Posay uses dermatologist-backed science to produce its products and exceed required cosmetic regulations. It also supports skin cancer awareness with its free skincare guide and skin cancer screenings as part of it's SOS Save Our Skin campaign.