NIVEA is one of the most popular brands specializing in skin and body care. They have been in the business for over 100 years and have produced more than 50 products. All their products are available in 173 countries around the world.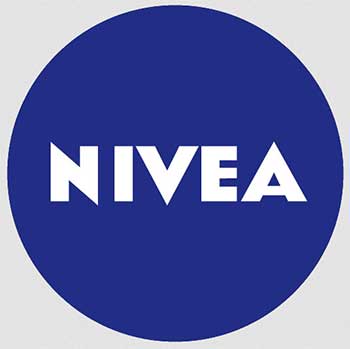 They design all their products to keep the skin glowing, hydrated, and healthy throughout the day. One of the main reasons why their products are superior is because of the research they do before making the products.
With one of the biggest research facilities, they perform nearly 1,700 studies annually to test the effectiveness of their products. They have a team of the best scientists who work together to make the perfect blend of ingredients.
Some of their products include body wash, lotions, body creams, deodorants, lip care products, and shaving products. All these products come in different scents, including shea butter, cocoa butter, and strawberry.
Current Free NIVEA Product Samples and Offers
FREE Eucerin, Nivea, or Aquaphor Samples
Tips On How To Get Free NIVEA Samples
Like other big brands, NIVEA products are sometimes very pricy, which means not everybody can afford them. However, if you love their products and can't afford them, the free samples are one way to get those new products.
It is also a great way to test a new product to see how it works with your skin before committing to buying it. Some of the ways you can get your hands on the free samples include;
• Checking the brand's social media pages
This is one of the most effective and legit ways to get your hands on the free samples. Looking up their website, Twitter, Instagram, and Facebook pages regularly. However, you have to be careful and ensure that it is their official page to avoid getting scammed.
• Checking your local stores for samples
Walk in one of the big local stores around you and see if there is a display dedicated to displaying the free samples.
• Magazine clippings
The brand could have a section in a magazine where they post about their free sample campaign and list some of the products you could get.
• Look for events hosted by the brand
Sometimes to get to customers one-on-one, the brand could host an event in collaboration with some of the big stores. If they do, you can walk by and select some of their free sample products.
• Follow their brand ambassadors
NIVEA's brand ambassadors are also likely to post about the free samples and when you can get them. They also inform you where you can get them or the steps that you can follow.
Frequently Asked Questions
What is the official NIVEA link to their website?
You can find the official NIVEA website here.
Does NIVEA have a newsletter on their website?
Yes. At the bottom part of their official website listed above, there is a section for a newsletter sign-up, commonly referred to as myNIVEA, which allows you to sign up for free.
When you sign-up, you receive personalized and exclusive information about any new products the brand produces and current promotions like vouchers and discounts. You also get information about their latest skincare tips, latest highlights, and inspiration.
This information comes to you mainly via your email. On other occasions, you will find it within online advertising.
Can you find and order free samples of their products from their website?
Yes. When you sign-up at their newsletter section, that allows you to get exclusive access to their free product samples.
If you are not a subscriber to myNIVEA, you can get samples of their products on the NIVEA Australia Facebook page, their official Facebook page.
Are there online sampling promotions that are scams?
Yes. Like any other big company, NIVEA is a victim of people posing as their ambassadors and pretending to give people their products for free.
Most of them have some challenges, and they claim to have NIVEA products as the prize. However, all they want is to get your personal information.
Does NIVEA sell its products directly?
No. however, you can get all their different products from large retailers or online retailers.