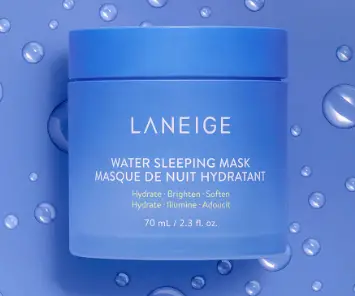 If you could use some overnight hydration for your skin, you want to get in on this Laneige Water Sleeping Mask Sample. This mask is skin-friendly and hypoallergenic. It contains two main ingredients that make your skin more beautiful – probiotic-derived complex (which reduces dead skin cells) and squalane (which helps hydrate your skin while you sleep).
Instructions:
Search for "water sleeping mask" to see if the site is offering samples.
You can also Google "Laneige Water Sleeping Mask" to search for samples.
Laneige wants to help everyone get better, younger looking skin through their proven technology of advanced water science. Years of research have produced Laneige's optimal mineral water, which hydrates while also protecting your skin. Laneige is also committed to giving back – making donations to Water.org to help others have access to save water.