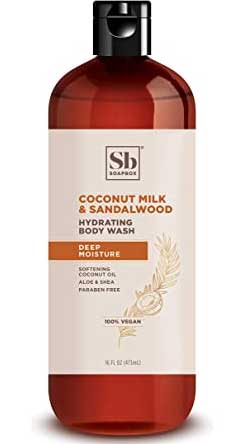 If you want to feel calm, refreshed, and invigorated after your bath or shower, you will want to enter for a chance to win a free Soapbox Body Wash. Different types of body wash include coconut milk and sandalwood, sea minerals and blue iris, bamboo and green tea, and oat milk and chai.
Instructions:
To enter, visit Soapbox Body Wash website.
Click the Apply button for a chance to win.
If you win, you will receive a voucher for a 16 ox/473mL bottle (with a value of up to $6.99).
Soapbox makes body wash that both cleanses and hydrates your skin. Soapbox body wash is cruelty-free, vegan, and gluten-free. Every time you purchase a body wash, Soapbox donates a bar of soap to someone in need to fulfill its desire to make hygiene essentials available to all.