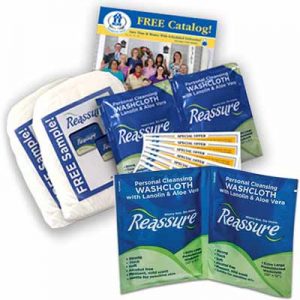 Hey folks! For a limited time, you can order free samples of Reassure Travel Washcloths!
Instructions on how to redeem the free offer.
In order to request these samples you'll need to copy and paste this link => https://www.hdis.com/sample  <= into your web browser.
When you reach their site simply fill out the sample request form to get your free samples!