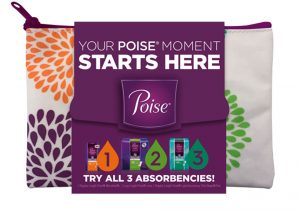 Poise Wellness sample packs can be found online when you sign up for their free sample program.
The company also has a Facebook and Twitter page that you can follow, and you can keep track of the new offerings that they have coming out.
When you are getting your starter pack, you get something that is meant for LBL or light bladder leakage. You get 3 long length light liners, 2 light pads, and 3 moderate absorbency pads to try. These pads all do different things for you, and you do not need to spend your money trying out each product.